Topics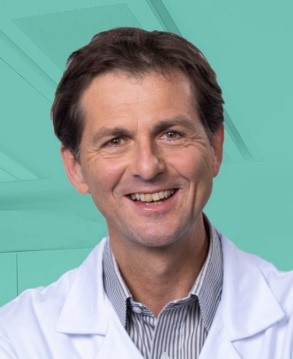 Johannes Schmid's group conducts research on inflammatory processes and how they are involved in various diseases, such as cancer or cardiovascular diseases.
They are investigating components of the so-called NF-κB signaling pathway, which plays a central role in the control of inflammation. Different experimental systems are used, such as cell cultures or mouse models. The results are then compared with data from patients or healthy humans to draw medically relevant conclusions.
Projects
Blood cell analysis: New strategies for microscopic analysis of white blood cells using artificial intelligence and multi-factorial fluorescence microscopy: FFG-BRIDGE project together with KML Vision, Graz.
Cancer Research Project of the City of Vienna: "Genomic and cellular effects of the interaction between an inflammatory molecule and an oncogene".
Histology 2.0 (together with the company KML-Vision, within the framework of an FFG-BRIDGE project, completed)
Epidemiology of inflammation and cardiovascular diseases (FWF Citizen Science project - currently continued with medical students)
J. Schmid was also coordinator of the Special Research Network SFB-F54 (Cellular Mediators between Inflammation and Thrombosis), in which eight research groups of the Med. Univ. Vienna were collaborating from 2014 to 2022.
---